28 Apr

What to Look for in a Property Investment Insurance Company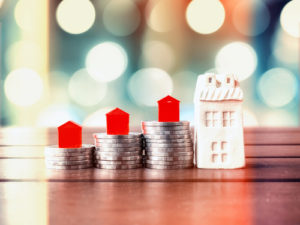 A typical homeowner's insurance policy will not work for investment properties. Homeowner insurance is specifically for a "Home Owner". The owner or family should be the persons living in the property.  If an investor with a rental property should accidentally have a home owner policy, there is a great possibility the coverage could be compromised.  This could be a costly mistake for a property investor.
With property investment insurance, your policy should typically cover rental, sale, vacancy or rehab from the day you buy it until the day you sell it. If an insurance company doesn't offer at least this type of coverage, you should look for another company immediately. This is just one of the many characteristics a property investor should look for in a property management insurance company.
Cover Multiple Properties in One Policy
Another component property investors should consider is whether the property investment insurance policy can be written to cover multiple properties. Even if you only have one rental property now, you could decide to add more in the future. Having insurance through multiple insurance companies, or on several policies with the same company, can lead to confusion and headaches later on. Plus, you will enjoy the benefit of working with a single insurance company for all your needs and a more streamlined, and sometimes less expensive, process.
Match the Policy With Your Needs
Make a list of what you need when it comes to property management insurance. Look at all of your coverage requirements, how the billing process works, claims you may make and other options. If an insurance company doesn't meet all your needs with the policies they offer, then there are many other companies out there you could consider.
Consider Value Over Price
Selecting an insurance company with the cheapest price isn't always the wisest move for a property investor. When you are dealing with renters, you will always have to file insurance claims. You have to know the property investment insurance company you're working with will pay when you need them to. The best insurance companies will give you value in your policy, even if they don't offer the cheapest price in the industry.
At APIA, we offer a variety of different coverage; whether you need REO property insurance, rental property insurance or vacation property insurance. Our company was founded in 2001, but we have over 100 years of combined experience to help serve property investors.
Visit us at https://www.apiaprotects.com/ to see how we can serve your property investment insurance needs.